Akshara's Chrome Extension
Get Started using Akshara extension for composing Content in one click
---
Steps for using Akshara Extension after installation
Step 1: Highlight the Content you want to Compose with Akshara
Step 2: Open the context menu by clicking the right button on your mouse, and select Rephrase with Akshara option, this will show the sub context menu containing all the tones to rephrase.
Step 2.a: Please select the tone you want to rephrase your highlighted content with.
Step 3: Upon making a selection, you will get an rephrased output that accurately describes the content in the chosen distinctive tone.
Step 4: In addition to utilizing the Chrome extension, you have the option to visit our website https://akshara.ai where you can also rephrase content.
Step 5: Then if you have an account you can log in to your account, or else you can create a new free account by Signing up. For more details about plans, please visit https://akshara.ai/#pricing.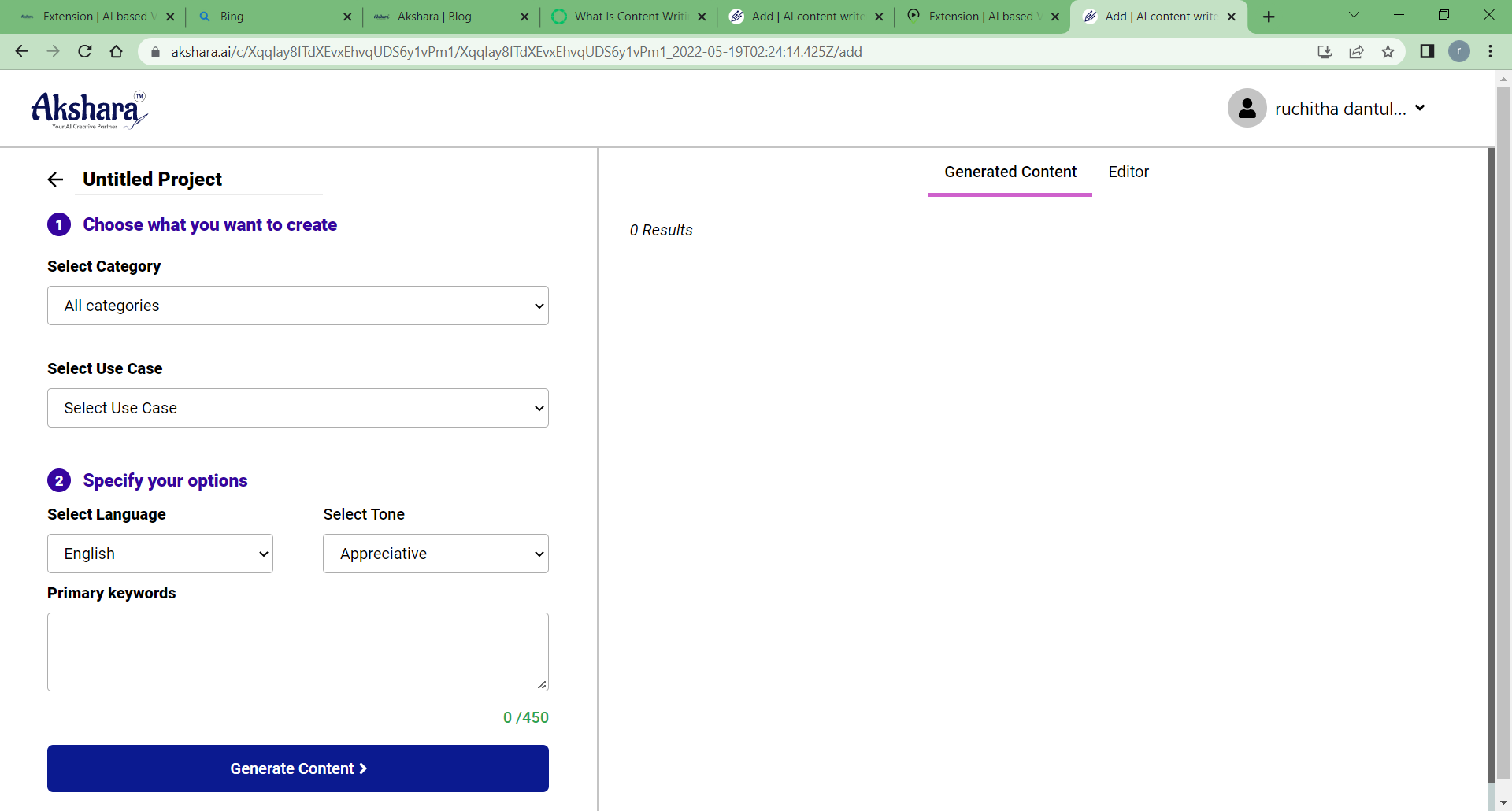 Step 6: After login /Signing up you will be redirected to the project page, where you will see all your generated contents for the projecrs, here you need to provide all required fields to compose a content.
Step 7: After adding all the necessary details, you could select, a category,usecase,language and tone for each prompt text depending on your requirements.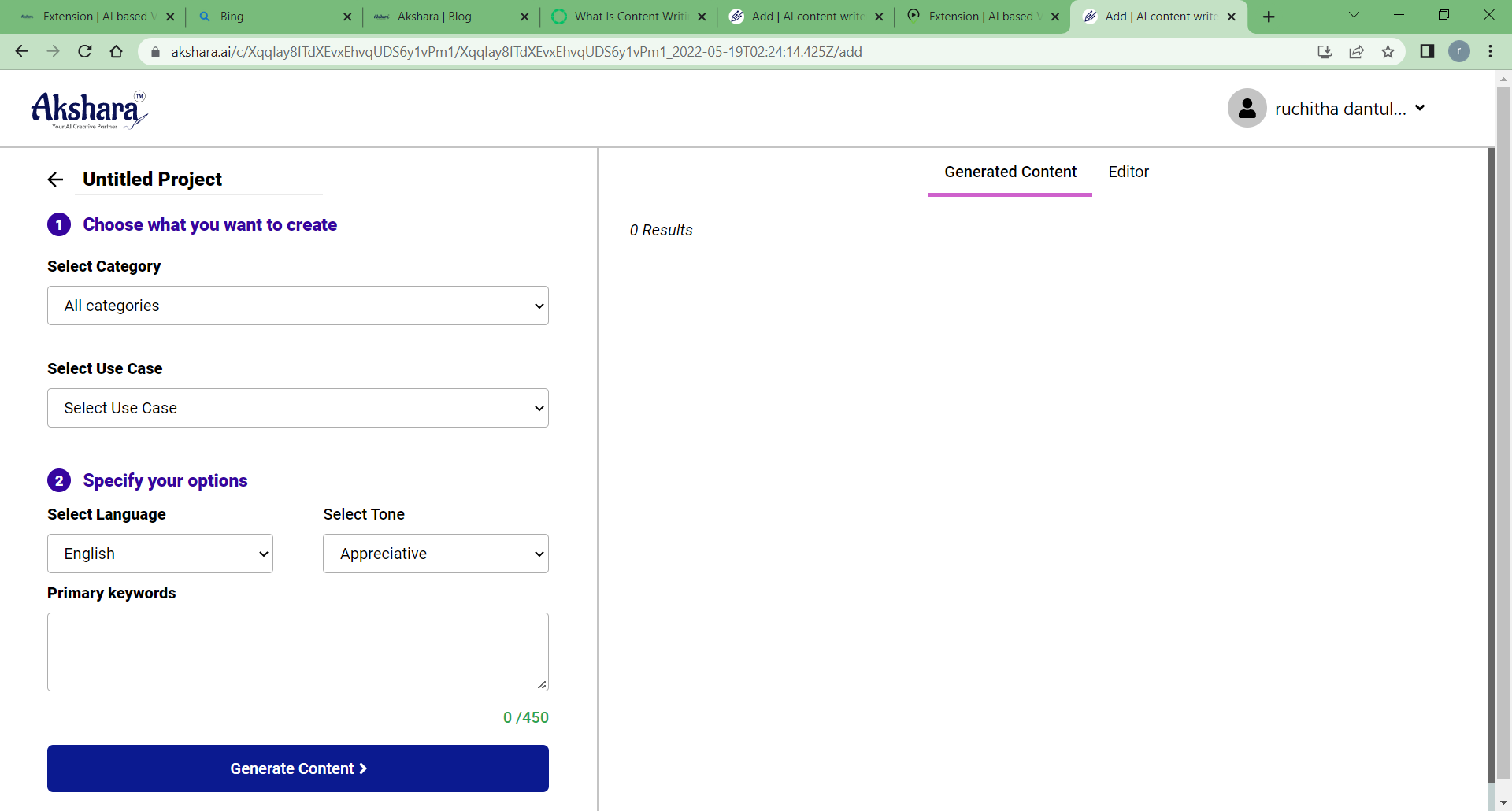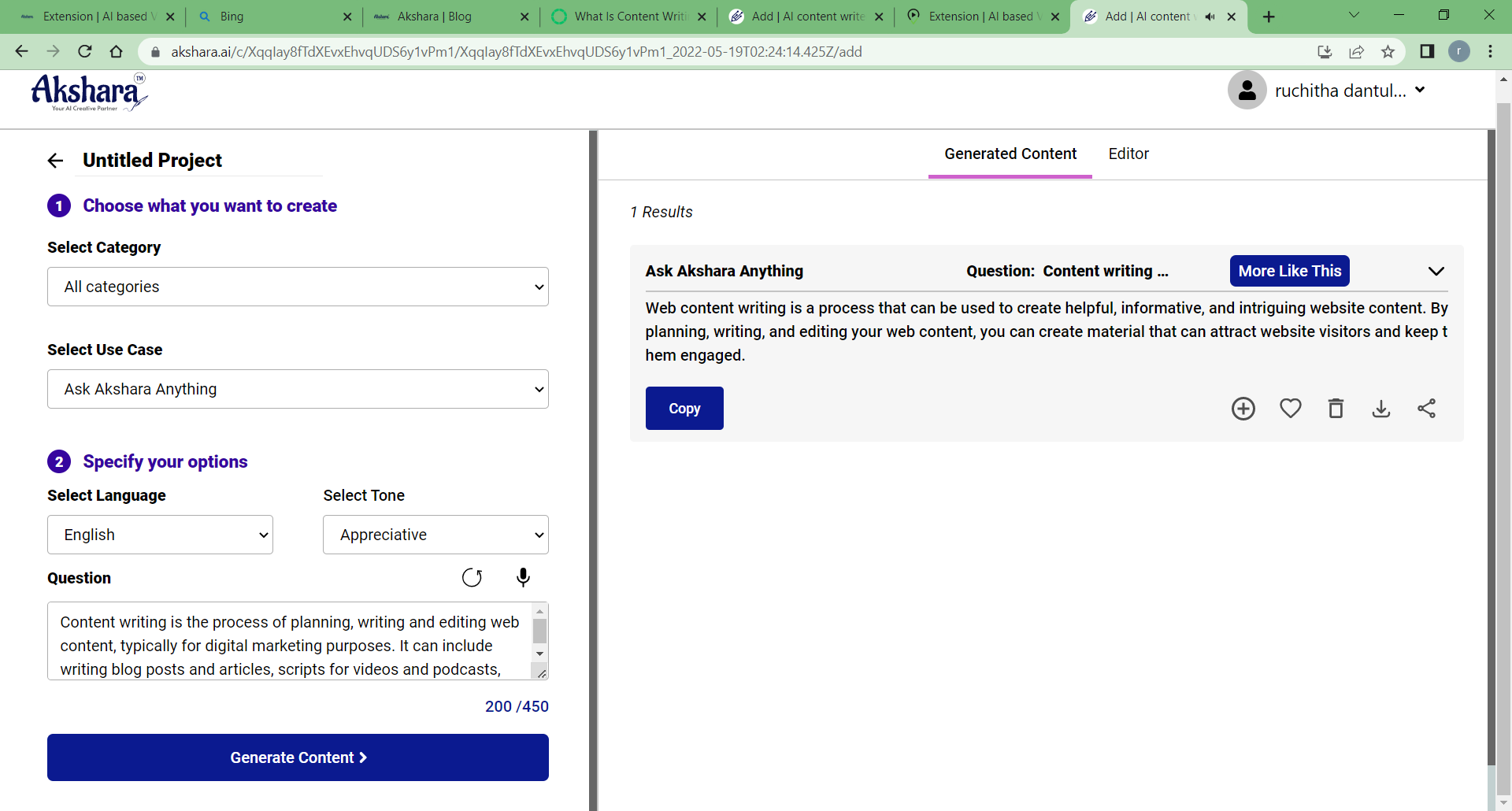 Step 8: After filling in all the required data, you can create content now by clicking the Generate Content button.
.